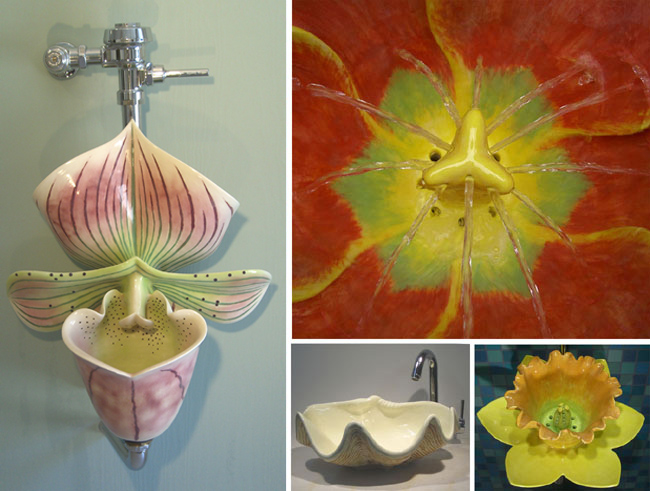 Answering Natureís Call
"If only Georgia O'Keefe could see how the floral look has progressed." HGTV, I Want That! Baths
Inspired by nature (and the call of it), Clark Sorensen creates whimsical, hand-built ceramic urinals and sinks in flower and shell forms. An unusual marriage of beauty and functionality, Sorensenís sculptures have attracted attention worldwide. Whether in a "man cave", master bathroom, gallery, or business, Sorensen's urinals and sinks provide a memorable conversation piece in any setting. Custom orders are welcome.