The juxtaposition of contrasting beauty and functionality in a bathroom fixture typically seen in men's public restrooms has lead Clark Sorensen around the world -- from South Korea to Bermuda to Scotland. Sorensen's art has been featured in numerous solo and group exhibitions and home design shows. Installed in 13 commercial locations and over 20 private residences, Sorensen's one-of-a-kind, handcrafted urinal and sink sculptures are startlingly beautiful additions to any bathroom. Below are a handful of exhibitions and installations featuring his art.
EXHIBITIONS
Here are a sampling of some of my exhibitions
Patrick Moore Gallery, San Diego, CA – 2007 to 2008
Sorensen had a year-long rotating exhibit of urinals and sinks at the gallery in the Little Italy neighborhood of San Diego.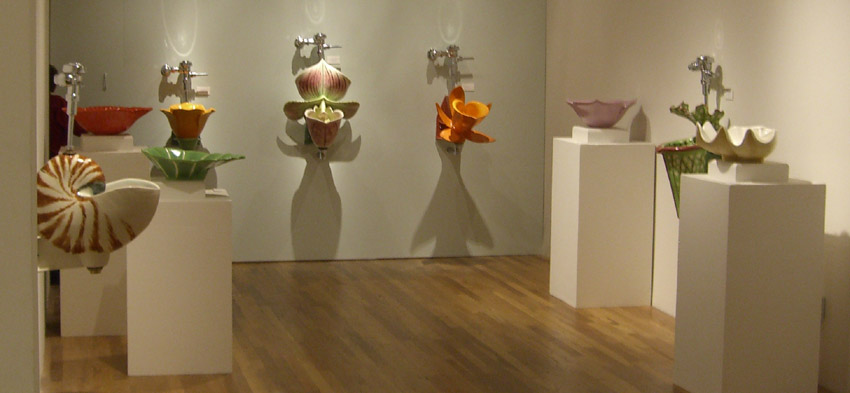 California Orchid Exposition, San Francisco, CA – 2008
As a special invited guest, Sorensen's orchid urinals were featured during the exposition.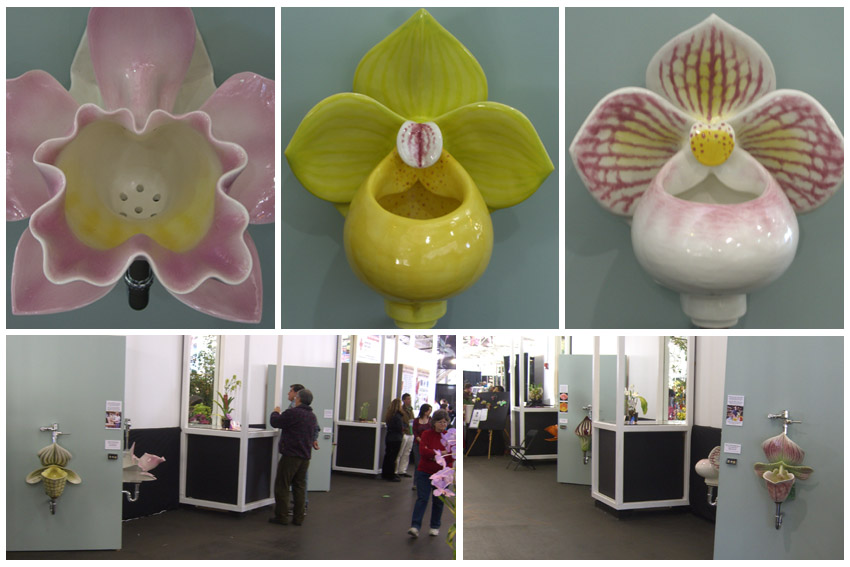 Kyung Hyang Housing Fair, Seoul, Korea – 2006
Sorensen was invited as a special guest artist to exhibit his urinal sculptures during the fair held at the KINTEX Center outside of Seoul.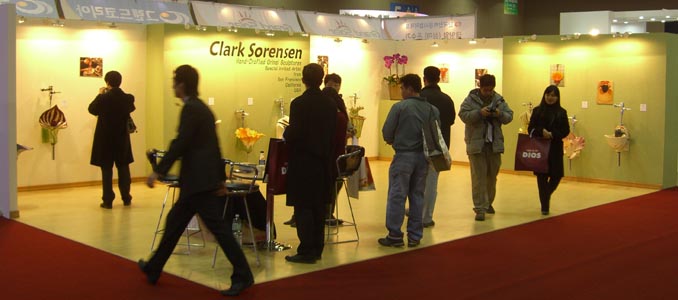 PERMANENT INSTALLATIONS – COMMERCIAL
Barton Grange Garden Centre, Preston, UK
Constructed in 2008, the garden center features four of Sorensen's flower urinals in the men's room.